SPICE Model (Macromodel) Download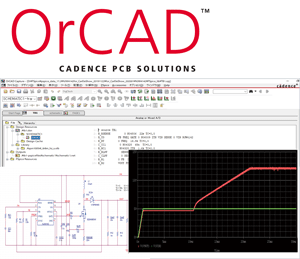 Download SPICE models to streamline your circuit design
Nisshinbo Micro Device offers free use of Macromodel for easy circuit design. Before using this service, please agree with the terms of use listed below. Tools covered by this service are OrCAD Capture® and OrCAD PSpice®.
OrCAD Capture®
This is an industry-standard general-purpose schematic design tool. It provides a seamless environment with other OrCAD series products, allowing not only normal schematic entry, but also hierarchical design, design rule checking, complex printed circuit board design, and FPGA/CPLD co-design . A library of more than 40,000 parts is provided as standard (more than 15 million if you include the use of linked download services). When selecting parts, you can view not only the symbol shape, but also all other relevant information such as library name, package, etc.
OrCAD PSpice®
OrCAD PSpice® is the world's most widely used standard simulators for mixed analog/digital circuit.
Part Parameter Extraction: Model Editor
You can easily create models for simulation by entering values from semiconductor manufacturers' data books.
Input Waveform Creation: Stimulus Editor
This tool provides a graphical environment to create input signals for transient analysis. You can create waveforms while previewing them.
Library:
More than 30,000 libraries for simulation can be included as standard.
For Download
Login/registration to myNISD is required to download.
Please check the "Macromodel - Terms of use -" in advance.

-

Please carefully check the "Macromodel - Terms of use-" and download the data only if you agree to them.

Your downloading implies that you agree to the "Macromodel -Terms of use-".

About Macromodel - Terms of use -

Introduction

Our Macromodel (for use with PSpice) is a simulation program and not for use in actual product operation. It is not an alternative to the actual product. Please use this Macromodel to assist in the actual product operation check.

Special instruction

Nisshinbo Micro Devices is not responsible for changes, omissions, inaccuracies, and designs caused by the product Macromodel. Moreover, Nisshinbo Micro Devices does not take any responsibility if customers use this information for other purposes. Nisshinbo Micro Devices requires customers to take full responsibility for their use of any information acquired through Macromodel. In addition, Nisshinbo Micro Devices does not give consent agreement or patent rights with regards to circuits described in relevant documents.

Usage and operating requirements

3-1.Operating requirements

Our Macromodel and related information have been created for use with OrCAD/Pspice, which is produced by Cadence Design Systems, Inc. in the United States. Nisshinbo Micro Devices is not liable for performance of the Macromodel in all computer systems.

3-2.Conditions of use

i. The product Macromodel is offered with product-specific, present quality. Nisshinbo Micro Devices does not take responsibility for Macromodel operation once Macromodel is integrated into customers' circuits or systems.

ii. The product Macromodel is subject to change without notice. Please refer to the latest version of data-sheet or delivery specifications for detailed information regarding each product.

Update October 01,2021
Macromodel File list
Please refer to the FAQ when using our macro model.
※ It is for genenral simulators (unencrypted).