About Microwave Business
For over 60 years since the establishment of our company, Nisshinbo Micro Devices(Former New Japan Radio Co., Ltd. - NJR)'s microwave business has contributed to manufacturing in various fields. Customers praise our production system, which ensures them high reliability and a stable supply, as well as our meticulous service, which goes above and beyond to meet their requests.
With the advent of the IoT era and the rapid innovations taking place in manufacturing, microwave applications are spreading from satellite communications and radar into such new fields as sensing and medical treatment. Nisshinbo Micro Devices is combining the microwave technologies that it has cultivated over many years with advanced semiconductor technologies to provide robust support for customers' product development aimed at meeting the emerging requirements of the market.
Wide range of applications

Our microwave business started with the supply of magnetrons for radar applications, but it has expanded to satellite communications, sensors, and medical applications in response to evolving market needs. If one looks at the sheer scope of our microwave devices, Nisshinbo Micro Devices is clearly the No.1 manufacturer in Japan, and one of the leading manufacturers in the world.
Trusted brand thanks to our product quality and stable supply

We boast a long track record, and global manufacturers of assembled products truly value the reliability and robustness of Nisshinbo Micro Devices components as well as our supply capabilities. We are committed to responding to their expectations by satisfying the progressive demands of the market for greater miniaturization, reduced power consumption, and lower costs.
Microelectronics & microwave technologies behind our unique product value

Nisshinbo Micro Devices is one of just a few companies that manufacture both semiconductors and microwave products. The integration of our microelectronics and microwave technologies goes toward enhancing the quality and performance of our customers' products.
Satisfying the customer's every need

Nisshinbo Micro Devices's mission is to contribute to the creation of competitive products for customers through the supply of devices. Based on a full understanding of the customer's needs, we select the optimum technologies and production processes to ensure that the devices and components we supply maximize the customer's product value.
Satellite Communications
Thanks to their high reliability and extensive lineup, Nisshinbo Micro Devices components for satellite communications are highly valued by manufacturers worldwide, which is why we have top share of the global market. From communications networks used for disasters, and satellite communications for planes and ships, to infrastructure that supplements ground communications networks. Nisshinbo Micro Devices strives to satisfy such increasingly diversified requirements while contributing to the evolution and expansion of global communications.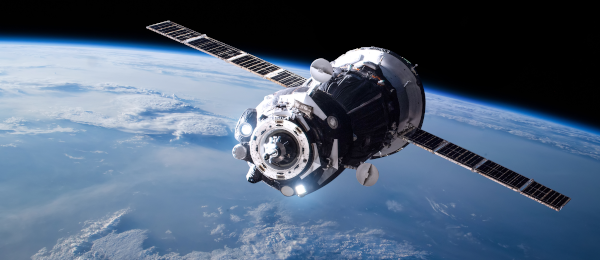 Nisshinbo Micro Devices components chosen for their quality
We are continuously contributing to improving the reliability of VSAT systems by providing high-quality components that offer stable, failure-free performance even when used over a long period of time. Nisshinbo Micro Devices is the brand repeatedly selected by manufacturers determined to create highly reliable products.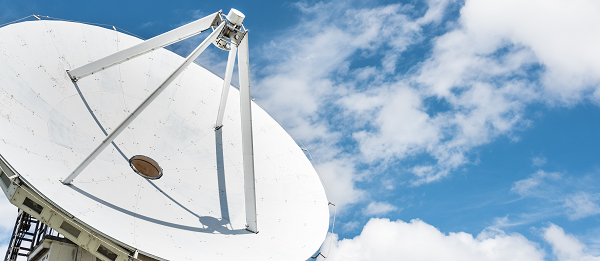 Wide product lineup
Nisshinbo Micro Devices's product lineup, which ranges from the C-band to the Ka-band, remains unmatched by any other manufacturer. We are supporting the expanding world of satellite communications with unparalleled products. By drawing on our own semiconductor technologies, we are further improving performance with packageless solutions for our customers.
Sensor
Sensors are key components for IoT. Nisshinbo Micro Devices facilitates the development of sensing applications by supplying microwave sensors with little environmental impact, a wide sensing area, and which are easily integrated inside a product. Among our sensors that are being used in various applications are a motion sensor incorporating a Doppler module, an obstacle sensor incorporating a module for measuring position and distance, and a vital sensor for monitoring nursing care patients.
Microwave sensors with outstanding characteristics
Compared to conventional technologies such as infrared and ultrasound, microwave sensors are less susceptible to environmental influences. In addition to offering a wide sensing area, the sensor itself can be incorporated inside a product, so external design is not compromised. Sensing is key to the coming IoT era, and our sensors are contributing to the high added value and differentiation of our customers' products.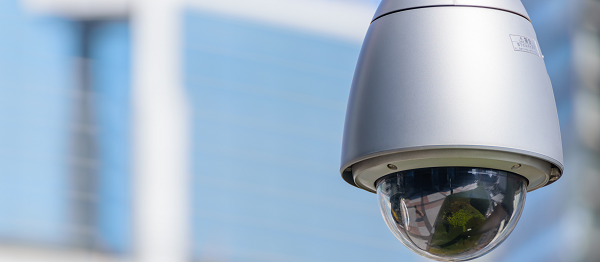 Solutions for customers' product development programs
Nisshinbo Micro Devices also provides solutions that extend to utilizing sensor data; this optimizes sensor usage and maximizes the customer's product value. By leveraging our own semiconductor technologies, we can offer a fine-grained service matched to individual customer needs improved performance using a packageless solution, reduced costs, customization, and so on.
Radar
Matchless reliability and durability are required for the radar equipment that protects people's safety. Since Nisshinbo Micro Devices went into business, we have brought together microwave technologies and sophisticated production processes that anticipate emerging needs with advanced quality control, providing highly reliable and durable radar components worldwide in fields such as ship radar (marine radar), weather radar, and air traffic control radar.
Largest share of the global market for marine radar components
For many years Nisshinbo Micro Devices has taken the top market share in the world market for magnetrons and marine radar component. The reasons why manufacturers choose Nisshinbo Micro Devices components for their marine radar products are unequalled reliability and durability, but also the ease of ensuring regulatory compliance with the differing radio laws of each country. Today, marine radar products with Nisshinbo Micro Devices components are making a difference to air and sea navigation all over the world.
Nisshinbo Micro Devices's support for weather & air traffic control radar
For decades, we have been supplying high-output, high-performance electron tubes for weather radar and air traffic control radar installations, going all the way back to the radar equipment originally installed on the summit of Mt. Fuji. Nisshinbo Micro Devices's high-quality, reliable manufacturing has facilitated the evolution of radar as part of the social infrastructure.
Linac
One of the growing applications of microwave technology is the linear accelerator (Linac). In addition to advanced medical applications, linear accelerators are being used for non-destructive testing. And thanks to the first-class reliability and stability of our magnetrons, and the high quality of our electron guns, manufacturers are able to improve the quality and performance of their Linac products.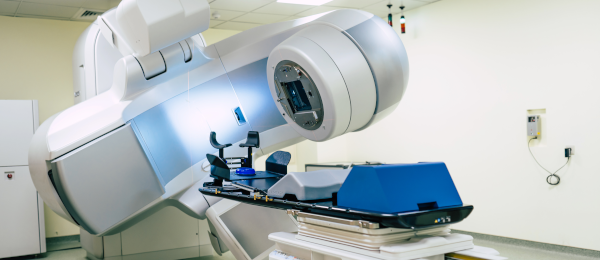 Supporting the development of reliable, stable medical equipment
Medical equipment requires reliability and stability. By making full use of state-of-the-art microwave technologies, Nisshinbo Micro Devices supplies Linac components with high reliability, high stability, and a long working life. We work closely with the manufacturers of assembled products right from the design stage to facilitate the development of a wide range of products optimized for each system.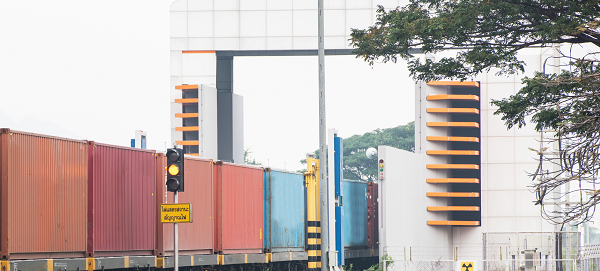 Cultivating the non-destructive testing field
As standards for product quality are raised ever higher, people are increasingly looking to non-destructive inspection/evaluation using X-rays as a way to efficiently maintain and manage industrial equipment and social infrastructure. In parallel with medical Linac components, Nisshinbo Micro Devices develops and supplies components for such non-destructive testing.